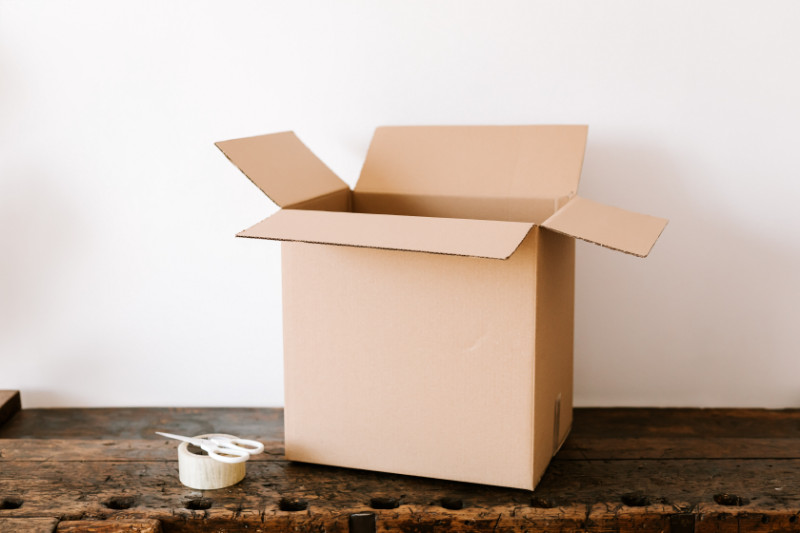 Image via Pexels
While a career-related relocation is exciting, moving to a new city is challenging, too. Luckily, it's easier if you get your ducks in a row ahead of time. If you're moving to New York City for work, here's a quick pre-move checklist to help with the process.
Step 1: Choose the Right Location
While NYC isn't the largest city, that doesn't mean the location you choose for your new home doesn't matter. There are many different neighborhoods across the city, each with its own feel, personality, and amenities. As a result, you want to focus on the right area.
How you determine which neighborhood is best may depend on your priorities. Another critical part of the housing equation is preparing for a purchase. Make sure to check your credit scores,
organize paperwork lenders may want, choose a reliable real estate agency, and outline your budget to determine what you can realistically afford.
If buying isn't an option, renting is a great alternative. You can scout homes and apartments online, allowing you to find opportunities in your price range in cities like Tallahassee and Santa Rosa Beach that come with the right features, number of bedrooms and bathrooms, and location. Plus, you can use 3D tours to narrow your options when searching for apartments.
Outside of housing, you may want to look at New York City school ratings if you have children. That way, you can choose a property in an excellent school district. Access to amenities – including preferred grocery stores, healthcare providers, or recreational areas like dog parks – might need to factor into your decision, too.
Step 2: Preparing Your Stuff for the Move
Before you worry about packing or finding movers, you need to make sure your stuff is ready to move. Spending time decluttering is essential. Otherwise, you may pay to relocate items you don't want. Along with pumping up the cost of your move, it means dealing with property you prefer not to keep when you arrive in New York City.
Find a simple decluttering strategy if you're not sure where to begin. The KonMari Method is always a solid choice, allowing you to focus on items that bring you joy.
Along the way, also take an inventory of your items and record videos or take pictures to show their condition. Damaged, lost, or stolen belongings are potential negative outcomes of moving. By having an inventory and proof of condition, you may have an easier time receiving proper compensation from the movers if something goes wrong.
Step 3: Hiring the Right Service Providers
While you could try to handle the entire relocation process yourself, that can be incredibly stressful. Generally, it's better to hire service providers to lessen your burden. That way, you get critical support and can focus on other crucial activities relating to your new job.
The service provider you'll need could vary based on your situation. For example, if you are an entrepreneur, using a formation service to establish your new business in NYC is a practical necessity. (If needed, you can use this popular formation service's guide on how to start a company to help get your venture off the ground.) Or, if your house is damaged in any way, you may need home repair professionals to deal with any damage before selling or moving out.
Hiring house cleaners may be a wise move in any situation. They can help you pass a move-out inspection on a rental or ensure the home is in great shape for buyers. If you're flying to New York City, or have multiple vehicles, a car shipping service may be a necessity, too.
Step 4: Managing the Timing of the Move
In many cases, Niche points out that one of the hardest parts of moving is getting the timing of all of the activities right. That's why you'll want to have a calendar dedicated to your move, making sure you don't overlook something critical or run into other scheduling problems.
Step 4: Preparing for the Job Market
Moving to a new area can be exciting and daunting all at the same time, especially when looking for a job. Take some time to research what types of jobs might be available in your area and get an understanding of the local job market. Professional networking is another great way to meet people in your field and find out about job openings so don't be afraid to sign up for local professional events or join online networking groups.
Updating your CV is an important part of finding the right job. Take some time to review it and make sure it accurately reflects your current skills and experience. Utilize online tools to create a professional, clean looking CV that stands out from the crowd while also ensuring all relevant details are included (this may help if you're looking for a good option to explore). If needed, get a friend or colleague to give you feedback or ask a recruiter for advice on how to write and format your CV in the best way possible.
Taking the time to plan and prepare for a career-related relocation to New York City is an important step in ensuring that your move goes smoothly. With the proper pre-move checklist in place and a clear understanding of what you need to do before, during, and after your move, you'll feel more confident and ready to tackle whatever new opportunities lie ahead.
Author: Linda Chase, AbleHire